Queensland Ocular Oncology Service 
Oncology Services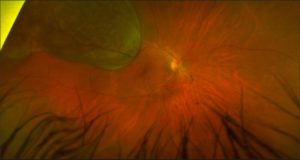 As part of the Terrace Eye Centre, we have the Queensland Ocular Oncology Service being provided by Dr Bill Glasson and Dr Sunil Warrier to manage intraocular and ocular surface malignancy. Ocular adnexal oncology (eyelid, lacrimal and orbital tumours) is cared for by Professor Tim Sullivan and Dr Sonia Yuen. This service has been in place for the past 20 years and receives patients from all over Queensland, Northern New South Wales and the Northern Territory.
As part of the TEC Ocular Oncology Service, we have the expertise of Professor Tim Sullivan and Dr Sonia Yuen. Professor Sullivan is a Moorfields trained London specialist in the area of orbital, lacrimal and oculoplastic surgery, and speaks on the international circuit extensively. Professor Sullivan is a world leader in the area of orbital tumors, and provides a statewide service for patients with pathology in the orbital area. This would include, common vascular tumors, such as cavernous haemangiomas, optic nerve tumors such as gliomas and meningiomas, thought to lacrimal gland tumors and orbital lymphomas. Professor Sullivan also provides and extensive oculoplastic service through the Terrace Eye Centre, which also includes surgery to the lacrimal system.
Dr Sonia Yuen is a paediatric ophthalmologist providing comprehensive services in that field which includes conditions such as squints, congenital cataracts, and lacrimal defects in children. Dr. Yuen has also trained in the area of oculoplastics and combines with Prof. Sullivan to provide a very comprehensive service in dealing with tumors of the eyelid and ocular adnexae.
Trans-vitreal biopsy lesions, vitreous biopsy for intraocular lymphoma and endo-resection of choroidal melanoma is also available with our retinal surgeons.